Eglinton Guest House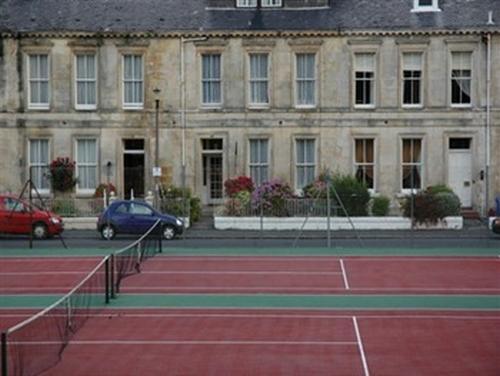 The Eglinton Guest House is situated within a part of Ayr, steeped in history. Eglinton Terrace dates back over 150 years and at the entrance of the street stands the remains of the Tower of St.John - the first Scottish Parliament Building.
Whether you just want to relax and enjoy the scenery or participate in the many sports available locally, we have something to offer every taste, the young and the not so young. We are within a few minutes walk of the beach, the town centre and many of the amenities and entertainments for which Ayr is popular, including:
- The Auld Kirk 'O' Ayr
- Blackfriars Walk
- Wallace Tower
- Burns Cottage
- Burns Monument
- The Brig 'O' Doon
There are sea and fishing trips available from Ayr Harbour, or if you would rather relax in comfort; how about a criuse "Doon the Water" on the Waverley, the last operational Paddle Stemer, that sails around the Islands and Ports of the Clyde waters. Many activities and sports are also on offer, including Golf, Swimming, Cycling, Fishing, Tennis, Sailing, Windsurfing, Walking, the list is endless!